Žebětínský dvůr - Gastro & relax komplex v klidné části města Brna
Book your stay with a special discount:
Gastro & relax complex in quiet part of Brno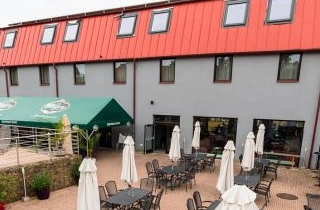 *** Hotel Resort Zebetinsky dvur is located in a quiet Brno district called Zebtin. This famous facility is a stylish complex offering all gastronomy, accommodation and conference services and also many opportunities for active sporting. The extra wide range of services makes the hotel a unique facility of its kind in Brno and enclosed areas.

It is so easy to get to our hotel from D1 highway (Exit 182 – Kývalka 7km, Exit 190 – Bohunice 8km). Brno Circuit – Masaryk Ring – Grand Prix is only 4 km from the hotel.
---